Joe Biden Development Educator of the Year - Judging Panel
The choice of Judges for the Joe Biden Award had to match its prestige and have historic and contemporary roles that make them worthy of this task, including experience of the credit union movement in different countries. So that they are totally unbiased, none of them are from the areas in the world from which nominations are made, although they have all had considerable experience of the credit union movements in those areas.
In no particular order, they are:-
Frank J. Diekmann, CUDE, I-CUDE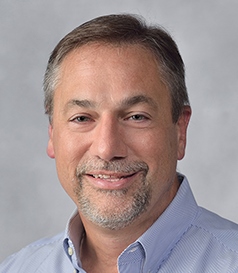 Frank Diekmann is Cooperator-in-Chief and co-founder of CUToday.info, a digital news and collaboration platform; with an extensive background in credit union industry reporting and editing. Prior to founding CUToday.info, he was a co-founder of the Credit Union Times and then founded the Credit Union Journal. He began his editorial career as a sports reporter, then covered the nation's banking industry, before making the natural segue into credit unions.
Having addressed CU meetings from Sydney to Prague and all of the U.S.A, Frank also regularly serves as a judge in various organizations' marketing competitions. He is the only journalist to ever graduate from the National Credit Union Foundation's CUDE program and is now an International Credit Union Development Educator.
A graduate of the University of Cincinnati, Frank is also the author of two books, "Cathode Ray's" and "The Bawl Game"
Nancy Johns, I-CUDE, CUDE, DEUK, PhDE
With more than 37 years in the financial industry, 31 in the Credit Union Movement at two Credit Unions, Nancy Johns has been with American Airlines (AA) Federal Credit Union (FCU) for 26 years serving the 270,000 members, primarily employees of AA and the air transportation industry. She first worked for McDonnell Douglas West FCU - so came from the group that built the airplanes to the group that flies them! She sees herself as the Philosophy Police/Member Advocate at her Credit Union – making sure all decisions keep the members' interest in mind.
In 2000, Nancy graduated CUDE in Madison WI, DEUK in 2005 and earned a PhDE as co-facilitator in 2007/9 in Cebu, Philippines. Proudly receiving her I-CUDE in 2010, she participated in the inaugural Africa DE program in 2015. Qualifications also include 1997 TAU graduate of Western CUNA Management School and she's a Certified Credit Union Executive (CCUE) from the National Credit Union Institute.
She spent 3 weeks in Jamaica on a project to create a future vision for the Jamaica League - a cooperative agreement between Texas CU League and Jamaica League. As an active Board of Governors member of the Beach Cities Chapter of the California Credit Union League, she's held various positions including Vice President and chaired the Legislative/Political Advocate, Program and Community Involvement Committees and has hosted a Nairobi Credit Union (SACCO) employee attending Western CUNA Management School for two summer terms.
Volunteering at her local library as a reading literacy tutor/advocate, she relishes her opportunities to travel the world and experience other cultures – and loves AIRBNB to fully entrench herself in the local culture.
-ooOoo-
To avoid any suggestions of bias, the Judging Panel for the "DE of the Year from North America" comprises the following from the Australian Mutuals Foundation (AMF), strategic partners of the ICULD&E Foundation:-
Brian Bennett
Brian Bennett was appointed the Manager of The Australian Mutuals Foundation (AMF) in July 2016, having had a 36-year career working in Credit Unions in Australia. Brian's last position was CEO of Encompass Credit Union (now Endeavour Mutual Bank) for eleven years to 2016.
Brian has considerable experience working as a CEO and an Executive Manager and has worked in the areas of Finance, Lending, IT, Compliance & Risk and Strategic Development. He has served on numerous Boards & Committees within the credit union industry in Australia.
Very passionate about credit unions/Savings Co-operatives, their people and the work they do both in Australia and developing countries, Brian has participated and presented as a speaker at Asian Credit Unions (ACCU) conferences and Pacific Credit Unions (Oceanic) conferences in Papua New Guinea, Fiji, Bali, Nepal, Myanmar, Thailand and has attended WOCCU conferences as appropriate.
He was instrumental during the period of 2014-16 in raising over $200,000 from Australian Credit Unions for an international credit union development projects in Laos and Bhutan. This has continued with the establishment of Australian Mutuals Foundation (AMF) and their international development work with the Asian Confederation of Credit Unions (ACCU).
Brian believes credit unions offer people hope for the future to build a better life for themselves and it is through this work of people helping people that there is a bright future for everyone.
Mark Worthington, DUDE
Mark Worthington is the CEO of Endeavour Mutual Bank. Formed in 1953 Endeavour has 30,000 members, 10 branches in and around Sydney, and $630m assets. Mark has held senior management positions in credit unions for over 20 years, and has completed Bachelor of Arts and Master of Business Administration degrees. He is also a Graduate member of the Australian Institute of Company Directors.
Mark is a director of the Australian Mutuals Foundation, a registered charitable organisation that supports domestic social responsibility through a partnership with Barnardos, and international credit union development through a partnership with the Asian Confederation of Credit Unions. Mark is also a director of the managed services company TransAction Solutions Ltd, which provides platform and infrastructure hosting services to the financial services sector, including thirty five credit unions and four mutual banks.

Mark has participated in credit union development as a technical advisor in Papua New Guinea, Fiji, Tonga, and Tuvalu. His experience as a credit union presenter includes Asian Confederation Forums since 2007, Credit Union Development Education courses, the Oceania Confederation of Credit Union Leagues, and the PNG Federation of Savings and Loans Societies. He is a Development Educator and Endeavour Mutual Bank is a Supporter Member of the Asian Confederation of Credit Unions.
Paul Dawson, ACDE
Paul Dawson is General Manager of First Choice Credit Union, since 2001, based in Orange NSW. Prior to this he held senior management roles in credit unions and commercial banking.
Paul sits on the Executive of the Small Australian Mutuals Network and is a past Chairman of the Orange No Interest Loans Scheme (NILS) and Community Chest.
He has participated as a mentor and facilitator at Development Education workshops conducted by the Asian Confederation of Credit Unions (ACCU) since 2014 and been a regular presenter at ACCU Forums and Conferences for 8 years. In 2017, Paul was the Co-facilitator of a Women and Youth in Credit Unions Workshop (ACCU).
Paul is a Fellow of the Institute of Strategy, Innovation and Leadership (INSTIL) and a Graduate Member of the Australian Institute of Company Directors.
In 2017, in recognition of his work for credit unions in Australia and South East Asia, the AMF nominated Paul for the "Joe Biden Award for Development Educator of the Year from Australasia". He received his trophy in person at the Awards Dinner in London, attendance at which, without knowing of his success, had inspired a family trip from Australia to GB, Ireland and France.