About - Barry Epstein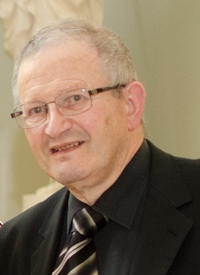 Barry Epstein M.IfT, I-CUDE, CUDE, DEUK, ACDE
Credit Union Profile
Awards & Certifications:
2017: Member of the Institute for Turnaround (and Transformation) - first member from the credit union sector
2011: I-CUDE International Credit Union Development Educator, National Credit Union Foundation and the World Council of Credit Unions Inc.)
2007: CUDE Credit Union Development Educator, USA
2005: DEUK Development Educator United Kingdom
2014: ACDE - Asian Confederation Development Educator
Experience:
2012: Co-Charter Trustee of the International Credit Union Leadership Development and Education Foundation, a charity to raise funds to assist credit union activists from Europe and Africa who lack the resources to attend Development Educator courses to achieve the knowledge and skills necessary to lead and develop credit unions in their communities.
Co-Founder/Director of The ICULD&E Company Ltd., a company limited by guarantee that after meeting its fees and costs for each project, donates its surpluses to the International Credit Union Leadership Development and Education Foundation
2010: Working through the Unity Trust Bank plc, established the National Credit Union Awards for "Excellence in Credit Union Performance", now the Edward Filene Credit Union Awards UK. Gained support of the Prime Minister's Office and Cross-Party Committee for Credit Unions and the World Council of Credit Unions Inc.
2006: As the lead volunteer with "Unlock" the National Association of Reformed Offenders, working with its then Chief Executive Officer, Bobby Cummines OBE, FRSA, established the provision of Basic Bank Accounts to serving/reformed offenders and their families, mobilising the Bank of Scotland as the lead provider.
1998 – Present: Serving as an Expert Witness, assisting credit unions to obtain restitution from delinquent borrowers through the Courts.
Devised and executed what is believed to be a unique programme for the rescue, revival and renewal of ailing/failing credit unions into a state of solvency and growth, using their own skills to mobilise the resources needed to the satisfaction of the Regulator of credit unions.
1994: Present Devised and wrote the syllabus on Credit Union Business Education and Development covering over 60 subjects, that can be delivered at different levels to prospective and established credit unions; with constant subject update to accommodate legal changes and individual circumstances of a credit union customer. This syllabus and the delivery of it was validated by the then Management Centre of Member Based Organisations at the University of Leicester. Served at every level of operations in various credit unions from collector/teller through to presiding officer.
1994 – 2003: Served in various positions from Regional Officer through to National Treasurer of the largest associational body for credit unions in the UK, building sustainable reserves; key organiser of the largest annual conference for the association ever and having the key role in establishing a dedicated Rule Book for Credit Unions with the Financial Industry Regulators.
1994: Assisted in the establishment of the first credit union in the UK for self-employed people engaged in different trades and professions.