About - Barry Epstein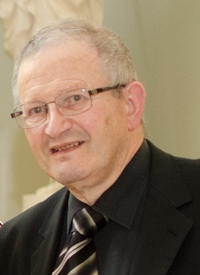 Barry Epstein M.IfT, I-CUDE, CUDE, DEUK, ACDE
PROFESSIONAL QUALIFICATIONS, AWARDS & CERTIFICATIONS
Qualified as Member of the Institute for Turnaround - December 2016 (the first from the credit union non-external profit sector)
Forensic Financial Consultant – self-taught from circumstance 1983 – present
Credit Union Development Educator UK 2005, USA 2007, Asia 2014, I-CUDE 2012 (International Credit Union Development Educator - World Council of Credit Unions Inc)
Life Assurance Qualifications in Life Assurance, Pensions, Mortgages 1980/1994
Institute of Training Officers qualification – Sunderland Polytech. College 1977
Click here for a summary of skills and background
CREDIT UNION EXPERIENCE
2013 to present:
As a charter Co-Trustee, set up the "International Credit Union Leadership Development and Education Foundation" (ICULDEF), that promotes the "Edward Filene Credit Union Awards for Performance Excellence – Great Britain and Ireland" to encourage the development of knowledge and skillsets across a number of categories of activity and the "Joe Biden Awards for Development Educator of the Year" from Africa, Asia, Australasia, Caribbean, Europe and North America; Development Educators are by qualification the pathfinder activities of the worldwide credit union movement. website – www.iculdef.org
Co-Founder/Director of the ICULD&E Company Ltd., a charitable company limited by guarantee a turnkey operation for start-up and developing credit unions, rescuing and reviving ailing and failing ones. After meeting its fees and costs, it donates its surpluses to the International Credit Union Leadership Development and Education Foundation.
Principal – Credit Union Consultancy – an umbrella general information operation for the Credit Union sector – website www.creditunionconsultancy.co.uk
In 2010, working with the Unity Trust Bank plc in a voluntary capacity, the National Credit Union Awards for "Excellence in Credit Union Performance" was established, now the "Edward Filene Credit Union Awards for Performance Excellence - Great Britain and Ireland". Its launch in 2010 gained support of the Prime Minister's Office, the Cross-Party Committee for Credit Unions and the World Council of Credit Unions Inc.
1994 - 2013 Credit Union Training and Enterprise (C.U.T.E.) rebranded as the above in 2013
2006: As the lead volunteer with "Unlock" the National Association of Reformed Offenders, working with its then Chief Executive Officer, Bobby Cummines OBE, FRSA, established the provision of Basic Bank Accounts to serving/reformed offenders and their families, mobilising the Bank of Scotland as the lead provider.
1998 – present: Serving as an Expert Witness, assisting credit unions to obtain restitution from delinquent borrowers through the Courts.
Devised and executed what is believed to be a unique programme for the rescue, revival and renewal of ailing/failing credit unions into a state of solvency and growth, using their own skills to mobilise the resources needed to the satisfaction of the Regulator of credit unions.
1994 - present: Devised and wrote the syllabus on Credit Union Business Education and Development covering over 60 subjects, that can be delivered at different levels to prospective and established credit unions; with constant subject update to accommodate legal changes and individual circumstances of a credit union customer. This syllabus and the delivery of it was validated by the then Management Centre of Member Based Organisations at the University of Leicester. Served at every level of operations in various credit unions from collector/teller through to presiding officer.
1994 – 2003: Served in various positions from Regional Officer through to National Treasurer of the largest associational body for credit unions in the UK, building sustainable reserves; key organiser of the largest annual conference for the association ever and having the key role in establishing a dedicated Rule Book for Credit Unions with the Financial Industry Regulators.
1994: Assisted in the establishment of the first credit union in the UK for self-employed people engaged in different trades and professions.

COMMERCIAL EXPERIENCE
1985 – 1994: An Independent Financial Adviser operating a sole practice, specialising in the social aspects of financial advice, remunerated largely through fees. Dealing with divorce, common law, business partnership break ups, debt counselling and rescheduling, including unravelling mortgage and other fraud, so turning around and transforming many lives.
1985 - 1983: A Director of "Suremost Ltd" an Independent Financial Advisory practice.
1980 - 1983: Tied agent with Albany Life Assurance (now a part of Canada Life Assurance) from start up, developing a client portfolio and qualifying for "Million Dollar Round Table" in 1983.
There was defalcation inside a major client resulting in insolvency, mass redundancy and two suicides. Actions were taken by me as a volunteer to prevent sequestration of a massive Pension Fund by an avaricious liquidator. This was my first hands-on major experience of a rescue involving use of a little known legal life raft offered by the then Regulator.
1979 - 1985: Together with my wife owned and ran "Barry's Gourmet Fare", a delicatessen and off licence in Barnet, North London. Became President of the British Independent Grocers Association 1984/5
1979: Period of redundancy when the manufacturing division of the Burton Group of which I was the General Manager was closed down causing mass redundancy (now Arcadia plc).
30,000 were made redundant on the same day in Newcastle-upon-Tyne - the Burton Group, Brentford Nylons and Vickers Armstrong.
1973 - 1978: General Manager – Sales, Export Division of Jackson the Tailor – disposing of excess manufacturing capacity, exporting the British look in men's outer-wear to Singapore and Hong Kong.
General Manager of Scott & Scott, a division of Jackson the Tailor, a division of the Burton Group, developing a chain of 15 pop-up branches to dispose of surplus stock, using the operation as a hands on retail training school.
1972: Regional Manager – Moores Stores Ltd., part of the Cavenham Group, Line Manager Jim Wood who left to be CEO of Atlantic and Pacific Tea Corp., USA - ultimate boss, the late Sir James Goldsmith and learnt how to make assets sweat, including human resources. Resigned over a trade union issue and offered a better position.
1972: Director of John David Menswear Ltd, a new menswear department store in Reading, Berks. No longer in existence. Left to take up better position – above.
1970 – 1971: General Manager of the largest menswear store, Alexander the Tailor, part of the UDS Group (with multi-million pound turnover) – below. Left to take up better position – above.
1965 -1970: Management trainee rising to Group Food Controller – Food Halls in three department stores, United Drapery Stores plc (UDS) Moved divisions to take up different position – above.
1963 - 1965: Safeways Food Stores Ltd (now Morrisons plc) – Management Trainee acquiring as a management trainee skills in wet fish, delicatessen, produce, dry grocery – becoming Night Crew Foreman, left to further career/income.
1963: Cohens Smoked Salmon (became part of the Cavenham Group, controlled by the late Sir James Goldsmith) Warehouseman/Management Trainee. Left to further career/income
1959 -1963: Audit Clerk, Stoy Hayward & Co. (now B.D.O.) Left to further career/income
1959 – 1963: Part time Youth and Social Worker, London Borough of Brent, qualifying under "The Albemarle Report 1960".